September 2020
Hello Friends!
Happy September! We hope you are all enjoying the fresh start that September seems to bring each time it comes around. Take time to enjoy the crisper air and the fun, outdoor activities like apple-picking, hiking, and campfires! If you have children or a Little in school, we hope they are adjusting to the new school schedules and environment.
This Fall will be a busy one for all of us here at BBBS of CM & MW. Our Program Staff are working diligently to provide the best opportunities for our matches to connect whether it be virtually or in-person. Also, we are busy putting together an amazing virtual event, The Big Night In, starting on October 19th with an online auction. Lastly, The Rodman Ride for Kids is quickly approaching on September 26th. Thank you to the 13 teams participating on our behalf!
We hope you enjoy reading about our Match Spotlight and Program Highlight below. Thank you for taking the time to read our September newsletter and for standing with us to defend the potential of over 1,000 children!
Warm Regards,
The Team at Big Brothers Big Sisters
We're thrilled to wish a Happy 3 year "match-aversary" to this awesome match - Xanti and Daniel! Xanti was matched with his Big in August 2017. He's now 11 years old and their match is going strong!
To celebrate their anniversary of being matched, Xanti and Daniel decided to have a virtual movie party. Daniel dropped off a basket filled with treats for the movie like popcorn and candy so Xanti could get the full movie experience! Then, that evening they both tuned into Lemony Snickets: A Series of Unfortunate Events which was available on Netflix while they were both on a Zoom call.
We love the creativity of our matches! Congratulations to three years, Xanti and Daniel!
Our largest program in the Worcester area is our Worcester Area College Mentoring Program (WACMP). The five colleges in this program are all navigating the first semester with their main priority to keep all students safe. We are so proud of the college students who volunteer throughout their college years and mentor children in our Worcester community. Although some of our college volunteers are remote, it is clear that their dedication to our mission is still present in their minds and we are so grateful for that.
The men's lacrosse team at the College of the Holy Cross are making this clear by participating in the Rodman Ride for Kids, virtually. The Rodman Ride for Kids is typically a long-distance bicycle ride held each September in Foxborough. This year, it is being held virtually, but that is not stopping the lacrosse team! They have a goal to raise $20,000! Each player will raise their own pledges and participate in a virtual relay race. In addition, an alumni team from Holy Cross also has a team for the Rodman Ride with alumni participating from across the country. Thank you Holy Cross students and alumni for your continued support of our mission!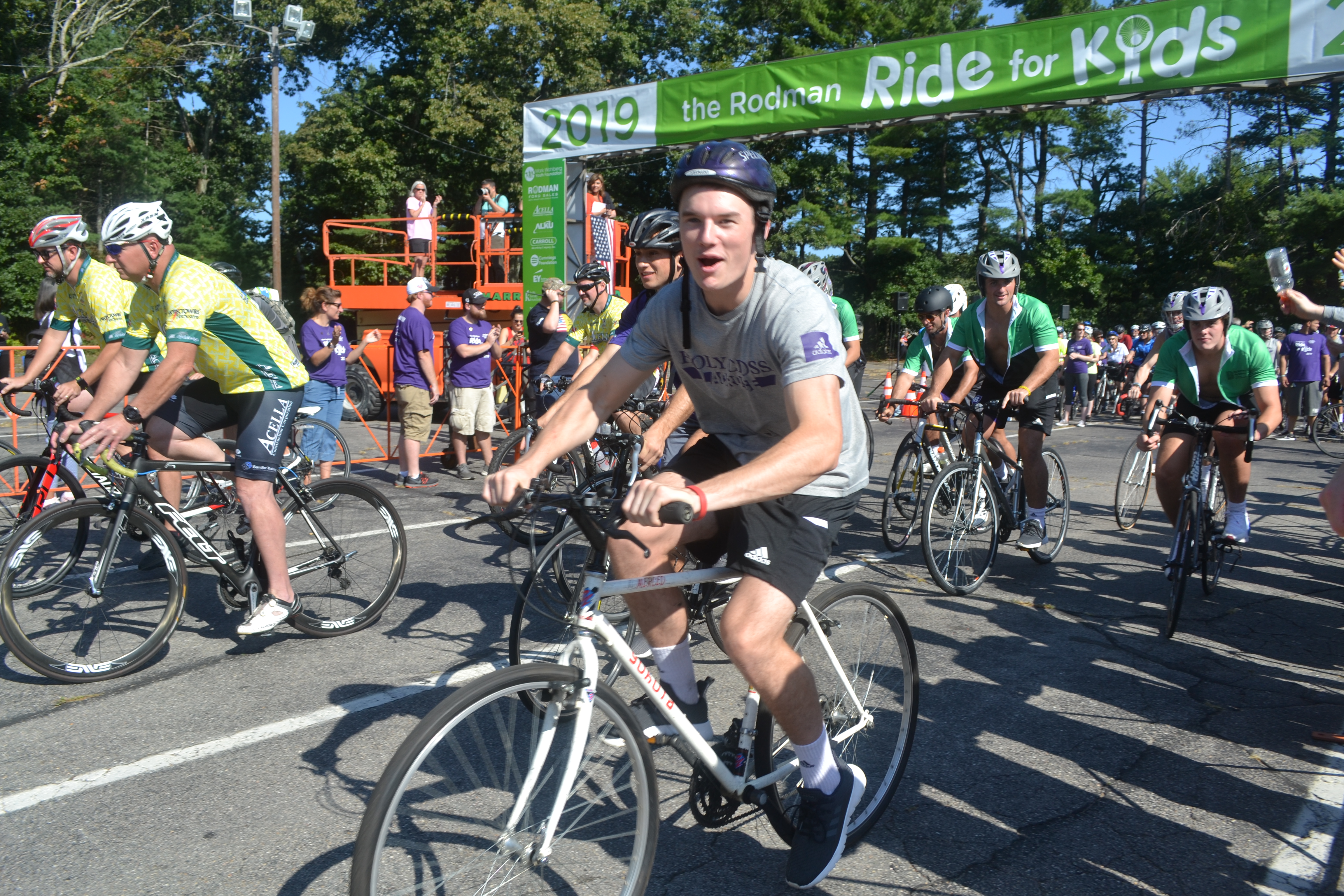 Rodman Ride for Kids 

| 

Sept. 26
It is almost time for the Rodman Ride for Kids! Each year, we team up with Rodman for Kids for a bike riding event in Foxboro, MA. Due to Covid-19, this year's ride will be conducted virtually. We have 13 teams participating on our behalf with the goal of raising $110,000. You can make a donation to support our teams here!
The Big Night In | October 19-29
We invite you to our first-ever virtual event, The Big Night In! Since we were not able to host The Big Celebration, our annual Spring Gala in 2020, this is the next best thing!
We will be hosting an online auction starting October 19th and will be celebrating with a virtual event on October 29th at 4:00pm which will be live-streamed from our Youtube channel. More info to come!