August 2020
Hello Friends!
We hope you are having a safe and enjoyable summer! As we approach mid-August and are preparing for the school year ahead, we want to let the teachers, students, and parents know that we are thinking of them. We know it will be a challenging and uncertain school year but we are confidant that our Littles can overcome the challenges with their Bigs behind them!
We have been busy continuing our staff training program and preparing for the school year ahead. We have continued to update our Covid-19 Resource Page for Bigs and our Family Resources for the families that we serve. In addition, we continue to provide Emergency Relief Funds to families in difficult circustances due to the effects the pandemic has had on them. This is possible due to the generous support of our Defend Potential Fund. We recently held our Golf Fore Kids Tournament in a socially distant manner and are so thankful for those on the committee and the many participants and donors that made it happen! We look forward to the Rodman Ride for Kids and our Big Night In in the near future (more info below).
We appreciate you taking the time to read our e-newsletter this month. Thank you for investing in our agency and programs. Because of you, we are able to defend the potential of over 1,000 kids.
Warm Regards,
The Team at Big Brothers Big Sisters
This month, we are so excited to put a spotlight on a very special match for their thoughtfulness and kindess! Nancy and her mentee, Mariangel, decided to make cards for patients fighting COVID-19 in a nursing home in Marlborough. Once the cards were made, Nancy dropped them off at the nursing home. She later followed up with the director who told her the patients were beyond happy to receive the cards from Nancy and Mariangel.
Nancy and Mariangel used their creativity and generosity to put a smile on someone's face who is going through a difficult time - well done! They are part of the Mazie Mentoring Program in Marlborough. The Mazie Mentoring Program is a goal oriented mentoring program for high school students in Marlborough, Waltham, and Framingham.
Several weeks ago BBBS of CM & MW was so lucky to have the opportunity to host a virtual event with the Mayor of Framingham, Yvonne M. Spicer. Mayor Spicer has been such a generous and supportive partner for our organization. She is an advocate for STEM education and loves to share her knowledge on the subject.
Mayor Spicer began her career as an engineering teacher at Framingham High School and later used her expertise as a Doctor of Educational Leadership as an administrator for the Framingham and Newton Public Schools. After serving in these roles, Mayor Spicer continued her career at Boston's Museum of Science where she was the Vice President for Advocacy and Educational Partnerships, inspiring support for STEM education among policymakers, school districts, municipalities, businesses, and nonprofits. She took office as Framingham's first Mayor in 2018 and has continued to push for STEM education in this role.
At the virtual event, Bigs and Littles were able to listen to Mayor Spicer speak and ask their own questions. The recording can be viewed here.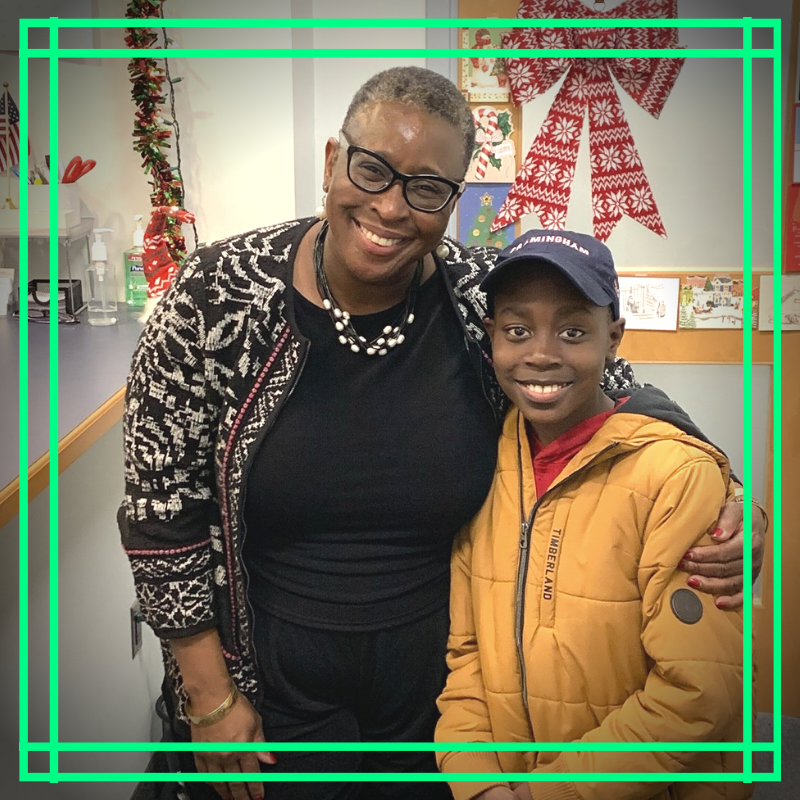 Rodman Ride for Kids 

| 

Sept. 26
Each year, we team up with the Rodman Ride for Kids for a bike riding event in Foxboro, MA. Due to Covid-19, this year's ride will be conducted virtually. Participants are able to get creative in how they raise pledges - walk, run, ride...anything goes. Learn more here!
The Big Night In | October 29
Pick out your favorite pajamas because we're inviting you to The Big Night In! We will no longer be hosting an in person event for The Big Celebration on October 30th but instead plan to host a fun and exciting virtual event.
We will be hosting an online auction starting on October 19th and will be celebrating with a virtual event on October 29th. More info to come!